The most wonderful time of the year is approaching. The holiday spirit is making it's way into our everyday lives. Towns, shops, and houses are lighting up with thousands of tiny glittering lights. Christmas is knocking at the door.
The question is are you going to embrace it, or will you become like the Grinch? You can be a professional businessman or woman every other day of the year, but this is the time to loosen up. So put on your ugly Christmas sweater and unleash some creative Christmas promotion ideas upon your shoppers.
Let the Grinch rule the imaginary town of Whoville in books and on TV screens. We will help you find inspiration for the best holiday promotion ideas so that you can spread Christmas spirit like a boss.
1. Free Shipping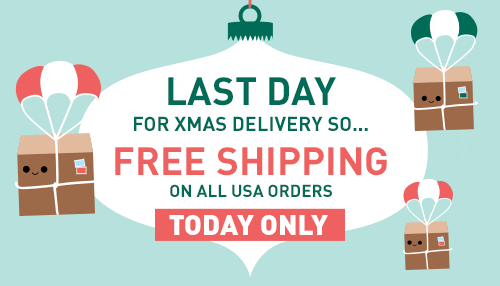 This one is a bit obvious, but what can we say? Free shipping is a massive crowd pleaser, almost as efficient as cat videos. When it comes to online shopping, free shipping is the pinnacle of generosity; however, if you cannot afford to provide this option to all of your customers, you can play around with the promotion a bit. Offer free shipping to customers who pay up to a certain amount, offer it only on certain days or do an exclusive promotion for your loyal followers (i.e. mailing list subscribers).
2. Free Gift-wrap
If there is something more annoying that dragging yourself around stores for hours buying excessive amounts of presents, it is gift wrapping them. Become the ultimate Santa and save your clients trip to the shops as well as the trauma of pulling duct tape out of their hair for a week after Christmas. Moreover, you can create a simple signature wrapping paper to promote your brand.  
3. Secret Santa Sale
Speaking of exclusive… make your loyal customers feel the VIP vibe. Organizing a Secret Santa Sale will do the trick! After all, everybody loves secrets as well as exclusive discounts on select items that other people cannot get. It is a clandestine sale either only for your Facebook followers, Twitter followers or newsletter subscribers. The choice is yours. The strategy will not bring you new customers but will make sure your existing ones stay loyal and (hopefully) spread the word to friends and family.
4. Giveaway Contest
https://media.giphy.com/media/Uy6Ny5GlOoBzO/giphy.gif
There is nothing like a good old giveaway contest. Social media makes organizing these incredibly easy. One, two or three lucrative giveaways go hand in hand with the generosity of holiday season. Cherry on top? Giveaways give back! You are likely to get a lot of exposure and social media engagement.
You can ask people to either follow you on Facebook, comment on your post, share your post or tag a friend in it. The possibilities are virtually endless.
5. Build Funny Festive & Fabulous Content Around Your Products
"Dress up" your products for the occasion. Winter is cold, so you should wrap them up nicely in layers of engaging content. Write stories to connect and engage. Create gift guides, or explore various fun and original uses of your product. Connect your product to people's everyday experiences, show them how your goods can make their lives better. When it comes to blog content, be funny and helpful. Leave the sales pitches for other media.
6. Advent Calendar
Do you remember the excitement of opening your Advent Calendar? Each day was a sweet surprise. You can easily recreate this childhood nostalgia for your customers. Create an email Advent Calendar and surprise your subscribers with a new exclusive deal every day up until Christmas. "Unwrapping" the deal will make it all that more fun! Plus, your customers are very likely to open and check your email every day hoping to find a discount on the item they want.
7. Donate to Charity
Christmas holiday season is probably the most charitable time of the year. It is a fruitful time for you as a retailer, and that is exactly why you should think about giving a little bit back. Show your softer side and donate a small percentage of every purchase to a charity of your choice. Give yourself and your customers the gift of feeling good about the world. Do not forget to follow up on this and show your customers where the money went.
8. Pay to Donate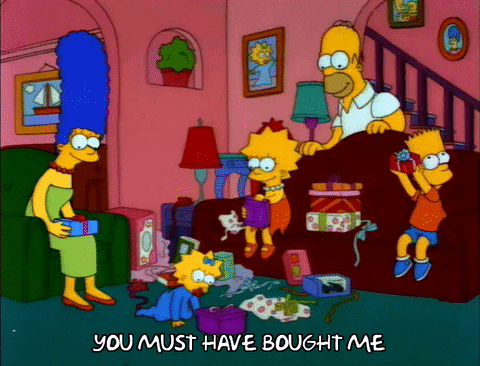 There are more creative ways to go about charitable promotions. Pay to donate is an exciting one indeed. Instead of donating money, give shoppers a chance to purchase some of your products to those in need. This promotion can have an impressive effect, especially if you commit to a particular cause and make it personal. For example, if someone pays to donate, give them a certificate and follow up to let them know who received it maybe in the form of a photo or a thank you card from the person. Plenty of charities would be glad to work with you.
9. Donate a Meal for a Comment
If you truly want to put your heart on a plate and take Christmas spirit to the next level, organize a 'Donate a Meal for a Comment' type of promotion. What is this about? There are a lot of people without a home or proper food for Christmas and donating a warm and tasty Christmas meal could make all the difference.
Customers can share a story of how they help or have been helped by a stranger. It can be submitted as a comment under a post or as an original hashtag. Stories of goodness will cover your social media profiles as well as fill up many bellies on Christmas Eve. Again, do not forget to follow up to and share the effect of your campaign in the form of a video or a post to show it was legit. It will not boost your revenue but will boost all the other things one cannot possibly measure… and people will remember!
10. Christmas Riddles for Gift Cards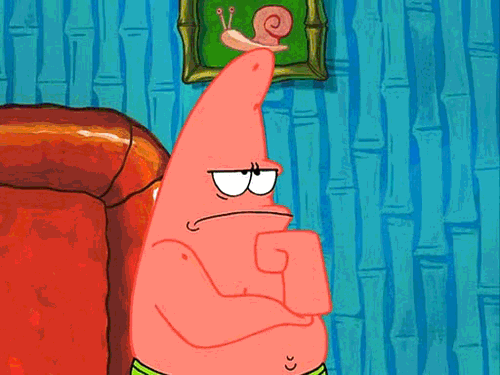 Not everything about Christmas needs to be heartwarming, something should keep our wits sharp too. Keep your followers on top of their game with daily riddles and brainteasers. No freebies! Really make them work for the gift cards! Radio Shack ran this promo on Twitter a few years back, and it had quite an impact. Make your own riddle variations (with a Christmas twist to them perhaps) and go for it. It is bound to boost your social media engagement and raise the profile of your brand.
11. Feeling Naughty or Nice?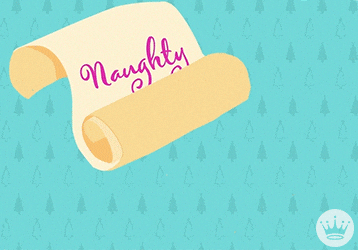 So, which list are you on? Let the shoppers decide. In 2013, a Boston-based burrito restaurant gave their customers an option to get loyalty cards points for their purchase or give to a friend. They could choose to be naughty or nice. This rather funny campaign idea can be easily translated into an online campaign and adjusted to virtually any business. Instead of points, you can offer gift cards, vouchers, promo codes… the choice is yours. Plus, it will be interesting to see what people opt for.
A few last words…
What do you think about our anti-Grinch holiday marketing ideas for online stores? Do they live up to the Christmas-time spirit of giving? Did you hear of more interesting takes on marketing campaigns? Share them with us; we love to hear from you. We would offer you a discount, but payever is already free ?. All we can do is to wish you a successful Holiday shopping season!