If for whatever reason, you did not prepare your online store for Black Friday and Cyber Monday shopping madness, we have last minute Cyber Monday tips for online stores which can still help you to get your piece of the action.
Black Friday and Cyber Monday are marvelous opportunities to generate sales and gain new customers, so you really should not miss out on it. Each year, consumers break records on spendings over Thanksgiving holidays. Imagine, last year shoppers spent $2.74 billion online on Black Friday and $3.07 billion was spent on Cyber Monday. Meanwhile, experts predict the Cyber Monday to become the largest online shopping day in history with sales up to 3.5 billion.
Our list of 15 last-minute tips for online stores ensures that even those of you who started thinking about this a bit late and have not done much to prepare can come out of this shopping tsunami with gains rather than losses.
1. Test Your Website
From time to time, an overload of traffic (such as too many simultaneous purchases) can crash your site. Typically, this takes an absolutely enormous amount of traffic to happen, however, it would be wise to double check if your host can handle a sudden spike in traffic.
The same goes with speed. If your store takes too much time to load you are likely to lose customers. The longer the loading time the higher the probability of site abandonment.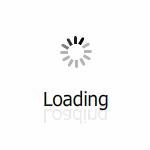 For reference, use tools such as LoadImpact or Blitz.io to test your site's load capacity and Google PageSpeed Insights or Pingdom to check the speed.
2. Check Your Inventory
Whether you are selling our own product or dropshipping from suppliers, you need to take into consideration the increased demand likely to occur during the holiday season. Before you create your irresistible offers, check the state of inventory with your suppliers. Make sure you do not offer something you cannot fulfill and remember to stock up on your best selling products. It is smart to secure multiple suppliers for the most popular items in your store.
However, more than making sure you have enough to satisfy the demand is to keep track of the orders and make sure your site updates when the item is out of stock. It is likely the orders will come in very shortly after another. There is nothing more disappointing and upsetting than finding out that the product you just purchased is out of stock. Selling what you do not have is a customer service nightmare and can cost you customers.
4. Prioritize Mobile Optimization
In 2015, 34% of sales was accredited to digital purchases. This trend is expected to grow this year. Therefore, as an online store owner, you should really care about the shopping experience you provide on mobiles and tablets.
What is the experience like exactly? Is it intuitive or confusing? Mobile optimization is not just about making the page to fit the screen. You need to make sure, it is attractive and easy to navigate. You can check how your website looks on various mobile devices with BrowserStack.
Also, mobile users are even more impatient than desktop users and demand faster performance. So, while checking the design do not forget to double check the speed.
5. Make at Least One Doorbuster Offer
As you are planning your sales, consider creating at least one doorbuster offer. Many retailers make an irresistible offer on a popular product to lure the customer in. Once they are already on the site they are likely to look through other items and purchase a few more thing.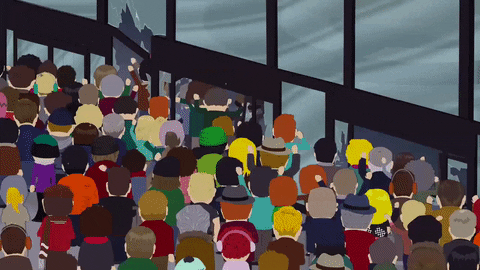 Which product should you choose? Make sure it is pretty popular and desirable and center your marketing campaign around it rather than advertise all the products on sale at the same time.
6. Email Marketing Campaign
Email marketing is still important for online retailers especially on occasions like these. In fact, Custora reported that in 2015, email marketing drove 25% on Black Friday and 22,1 % on Cyber Monday beating sales generated by paid and free search on both days.
Start creating, planning, and scheduling emails you will be sending out during your Friday and Monday Sales. You can create an email marketing campaign announcing a special promotion, advertising the top-sale product (your doorbuster), send the last reminder before the sale ends, and so on.
7. Reward your Existing Customers
This time of the year is a wonderful opportunity to strengthen your relationship with your existing customers. According to statistics, it is more than 50% easier to sell to an existing customer versus a new one.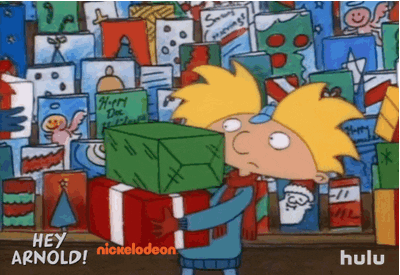 As a result, it is a great idea to re-target your past customers or email subscribers with the best deals and special offers. You can offer and earlier access to the sale or offer discount on exclusive items. Offering exclusive deals to those signed up allows you to encourage shoppers to sign up for the mailing list.
8. Create a Sense of Urgency
Another quite popular strategy is creating a sense of urgency; scarcity that urges your customer to buy immediately rather than later. Plus, the pre-Christmas sale craze is on your side, making people a bit more frantic than usual and thirsty to find the best last minute offers possible.
Seriously, consider including countdown timers on your site letting people know how much time they have left until the offer runs out or how many items are still in stock.
9. Put in Place Abandoned Cart Emails
During the Thanksgiving weekend, people do a lot of browsing. It is possible they stumble on your site, start shopping but get distracted and abandon their cart. According to Brilliance, the average cart abandonment rate from Black Friday to Cyber Monday 2015 was 75% which is 7% increase in abandonment rate comparing to 2014.
Your mission is to keep this percentage at its lowest. The best way to go about it is to create kick-ass abandoned cart emails. So, if a potential customer adds some items in the cart but leaves the site before completing the purchase, you can send them a convincing email to bring them back. There are a lot of online tools that let you automate this process such as MailChimp or CartStack.
10. Customer Service
Black Friday and Cyber Monday are hectic days for many. Retailers are trying to get the highest sales, and consumers are in the hunt for the best deals (all in a very short amount of time). As you can imagine, this is bound to create some conflicts. There are a few things you can do to prevent excessive questions and complaints:
Make sure all the descriptions and images of products on sale are very detailed and of high quality.
The shopping process is smooth and intuitive.
Do not advertise false information or any promises you cannot fulfill.
Even despite all these precautions, you will very likely receive questions and/or complaints from the shoppers.
Rule number one of an amazing customer service is to be quick and steadfast with your responses. This is not the time to leave your customer hanging for 24 hours, especially since your sales are time sensitive. If you do not have it yet, this is a good time to enable a live chat option on your website. You do not want to lose a customer simply because they could not get an answer soon enough.
Rule number two is to remain polite and courteous not matter what… even to "not so courteous" customers. An impolite rant can backfire and really hurt your reputation even if you have done nothing wrong.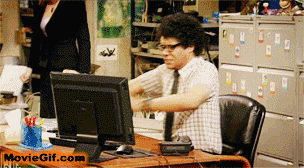 Whatever you do, do not ignore the complaints. They are not fun to deal with but if ignored will snowball into a customer service disaster. Face it and keep you cool!
11. Offer Hassle-free Returns
Be the retailer every customer dreams of. The holiday season is hectic. Everybody wants to get the presents perfect and on time. Customers can be more exigent than usually, therefore making the shopping experience as enjoyable and stress-free as possible.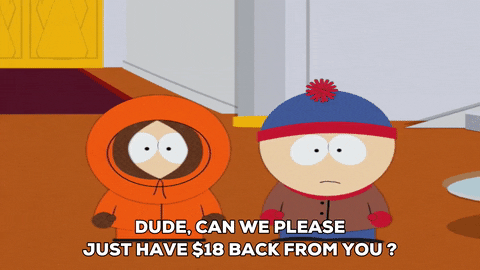 Offering an easy return guarantee will give your customers an ease of mind that they can switch or return the item if needed. Plus, it will inadvertently emphasize the confidence you have in your product only leading the customers to trust you more.
12. Offer Multiple Payment Options
This is one of the annual peak shopping times; that means more customers as well as more scams, unfortunately. Offering a payment option that the shopper is familiar with is a great advantage, especially if your online shop brand is fairly unknown. This will provide the extra sense of security.
One of the fastest ways of enabling multiple payment options at ones is the payever payments app which works as payment gateway offering 6 types of payment by:
Credit Cards
Direct Debit
PayPal
SOFORT Banking
Paymill
Santander Installments
The app lets you activate and activate and deactivate the payment options you want with a click of a button. Plus, it is completely free, the only fees you pay are per-transaction fees charged by the individual providers. So, along with the increased traffic you will be able to accommodate more payment preferences.
13. Use Google Analytics
Use Google Analytics or any other analytic tool you might be using to track the activity on your website. Black Friday and Cyber Monday, other than being great business opportunities, are great for research.
You will gain valuable information about your visitors and their behavior and thus be able to determine the issues or point of frictions or successes. If you are not quite at ease with Google Analytics just yet, you can take advantage of many helpful tutorials available online.
15. Check Out Competition
During this busy time, make sure you keep a close eye on your competition. The easiest way to do that is to sign up to their mailing list and watch their social media accounts. Analyze the type of emails they send, when and how often they send them, as well what type of promotions they have on their social media.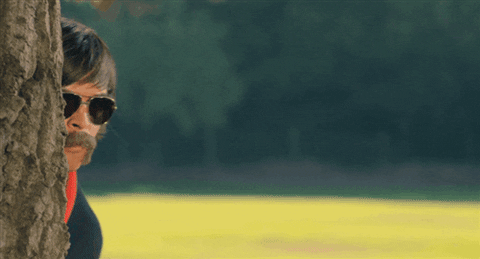 Social media give you a better idea about how the selected strategy actually affects the audience. This can be a great source of inspiration for type of deals or marketing strategy, if not for this year then maybe the next.
14. Turn First-time Shoppers into Loyal Customers
There is no reason why you should abandon your eager deal seekers after the business is completed. Stay in touch and keep the conversation going whether over the email or social media.
If your holiday shoppers did not sign up for your mailing list or did not follow you on social media, retargeting them is a great place to start.
If you are not yet familiar with it, re-targeting means targeting users that have visited your site and already had an experience with your brand. This is done by installing pixels on certain sections of your site, e.g. the home page (more general) or 'thank you for your purchase' page (only those who actually bought something), etc. For example, if you are using WordPress you can install a retargeting pixel plugin.
15. Make an Assessment of Your Efforts
Last but not least, observe and analyze your own performance to learn from your own mistakes and successes. Literally; the things to be most thankful for this Thanksgiving, more than any revenue you can possibly generate, are the lessons you can take away. Take careful notes of all the actions you take and keep copies of all your advertising materials as well as the follow through it generated. This information will let you set a benchmark for next year and most likely improve your performance.
Conclusion
Thank you for reading our list of last minute tips. Although it is quite late to be doing any huge changes to your store, these little tips will help you get through this weekend of online shopping madness successfully. Please do not be shy and share with us in the comment section which of these tips you find most helpful, or if there is a "life-saver" tip we may have missed.